I found, at the age of 63, that travelling in a Van is too much for this 'ole' boy', but the people of Holland and Germany were so friendly and welcoming, and the Snowy gigs were so much fun and in your face, it was well worth the effort, and I'm ready to do it all again, apart from the Van, (ha..ha…ha).
My back is really sore from that Van. I am so used to the luxury of the Who, that I forgot what real travel is like for the musicians who don't travel like I do with the Who.
Thanks to the Who too for giving me such great travel treatment.
I'd like to thank all the crew, the band of many musicians, the audiences, Lucas and his family in Germany, and Maurice in Holland for making me laugh so much. Thank you all for the fine reception I got and thanks to my Main Man, Snowy White for bringing me along.
Thanks to Juan, Walter, Jeff, Kuma, Ruud, Richard Bailey, and the loveable rogue, Max Middleton on other Keys. Our 2 different distince styles of playing work extremely well together.
THANK YOU ALL………John Rabbit Bundrick
double click on a pic to see it larger (pics courtesy of John Bundrick &
S.E.P -Special Events Production and Lucas Soestmeyer © 2011 all rights reserved)
Thanks for the ride Lucas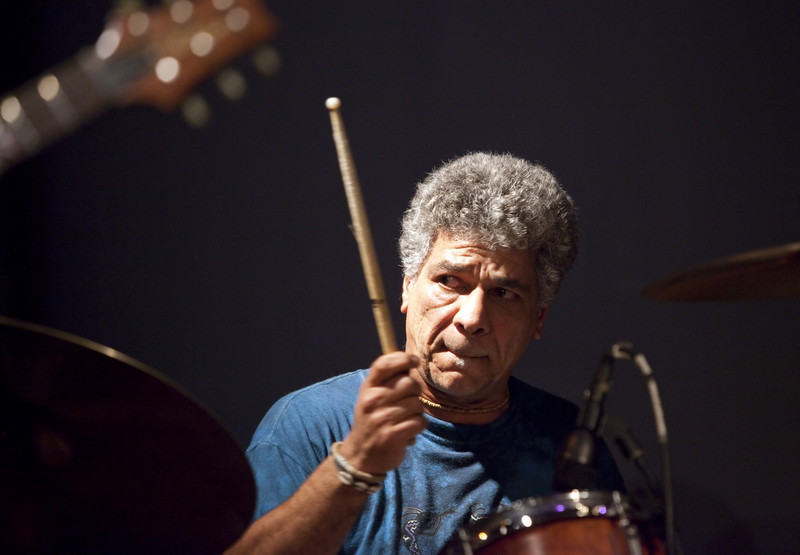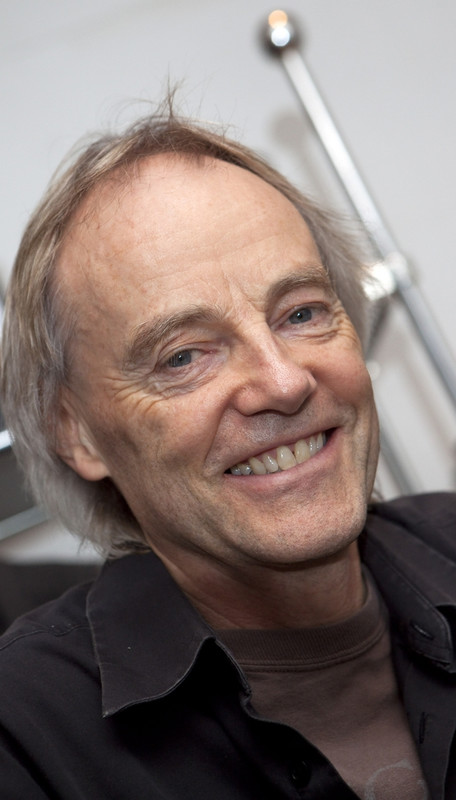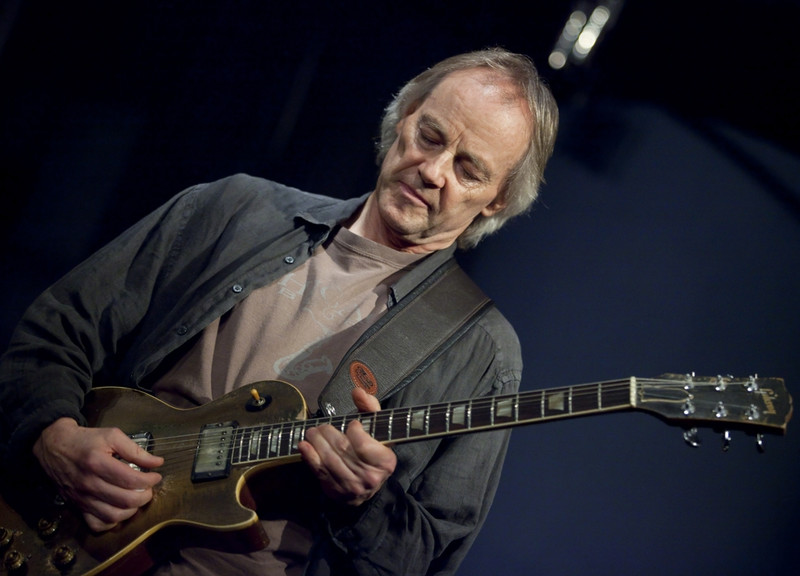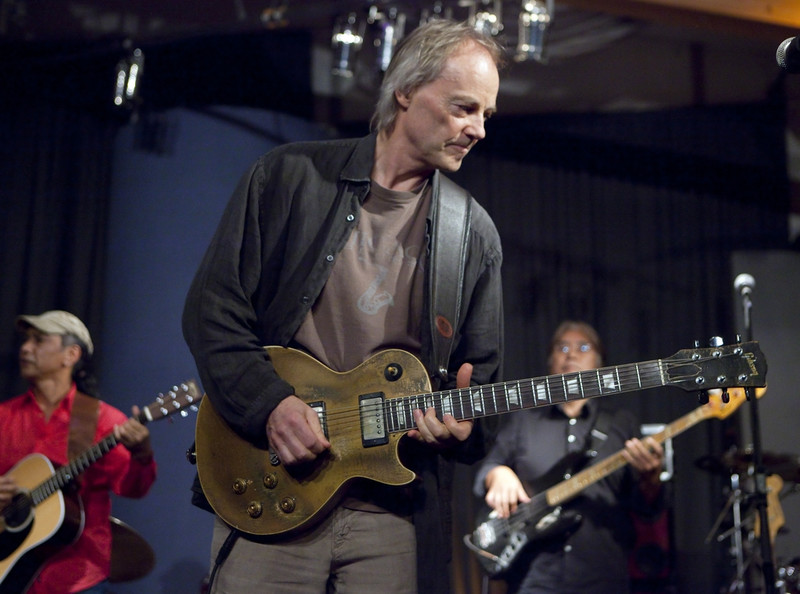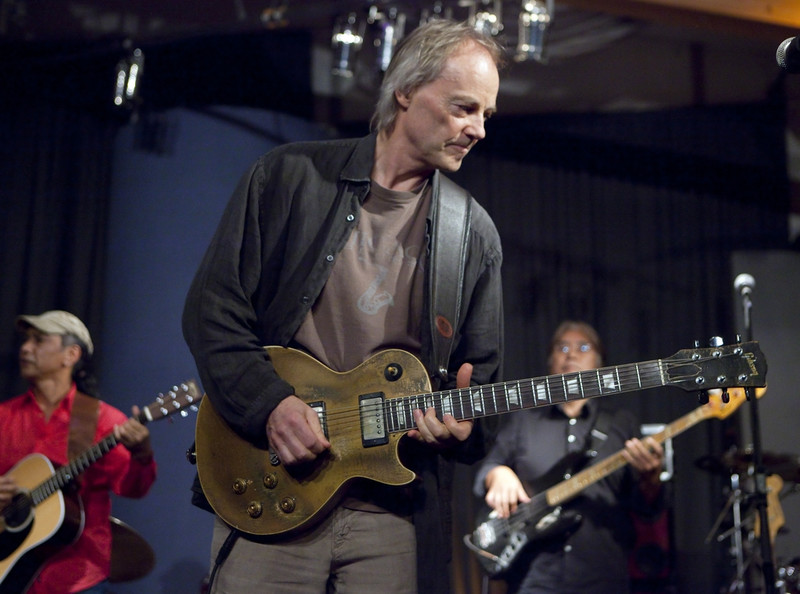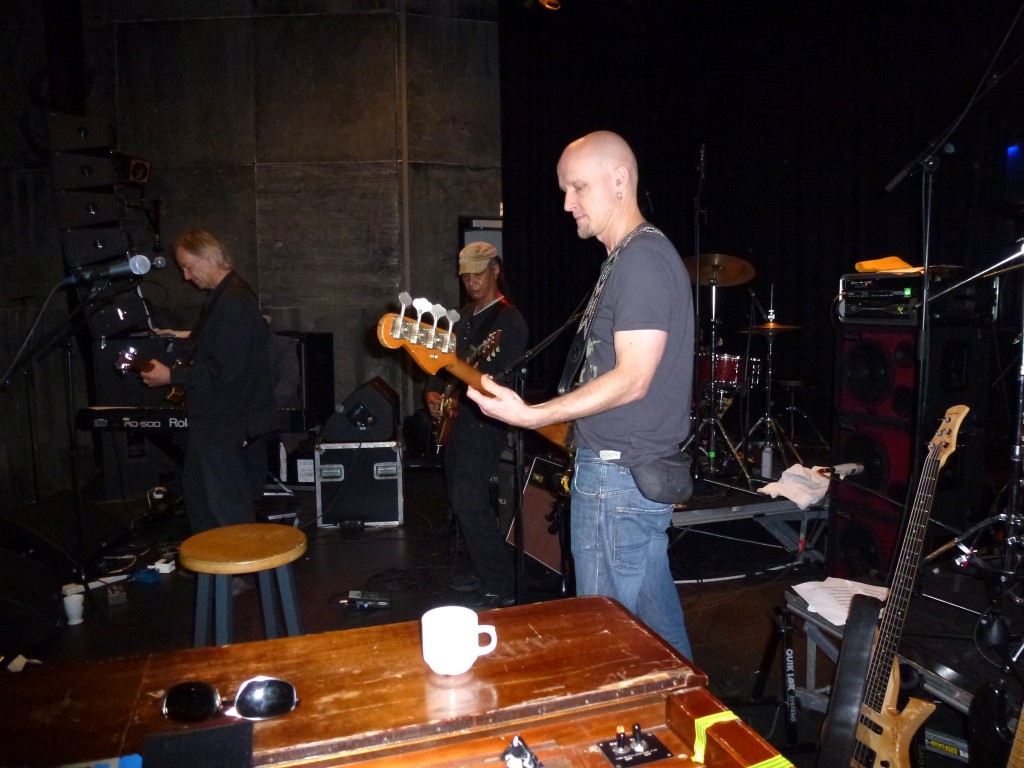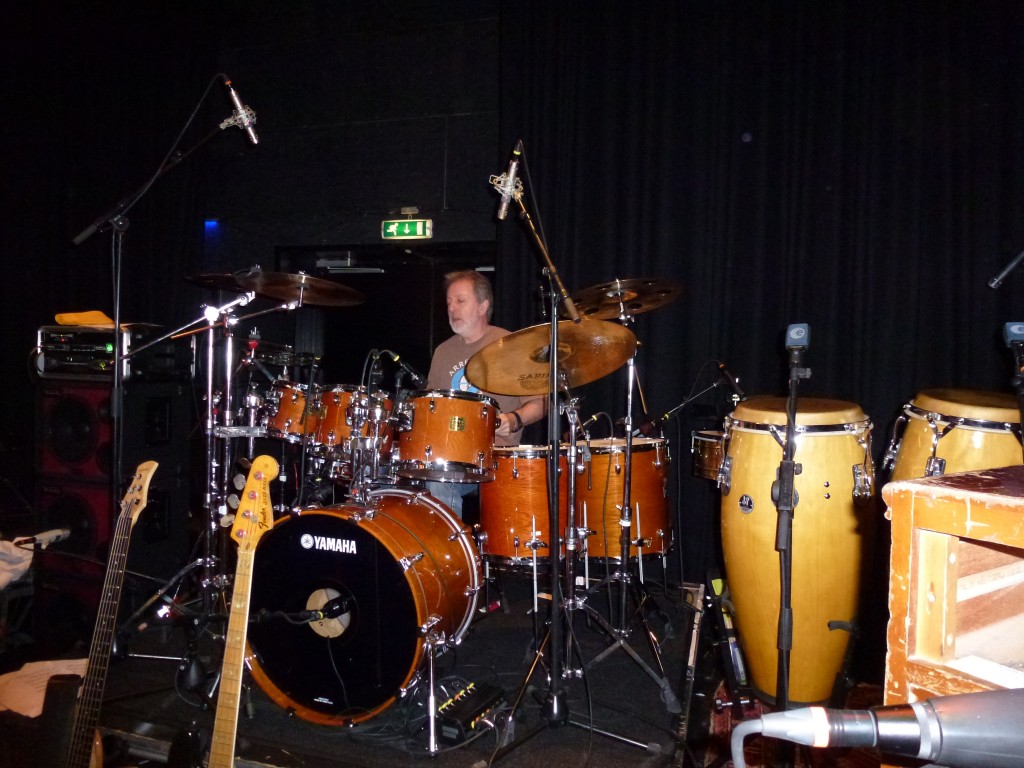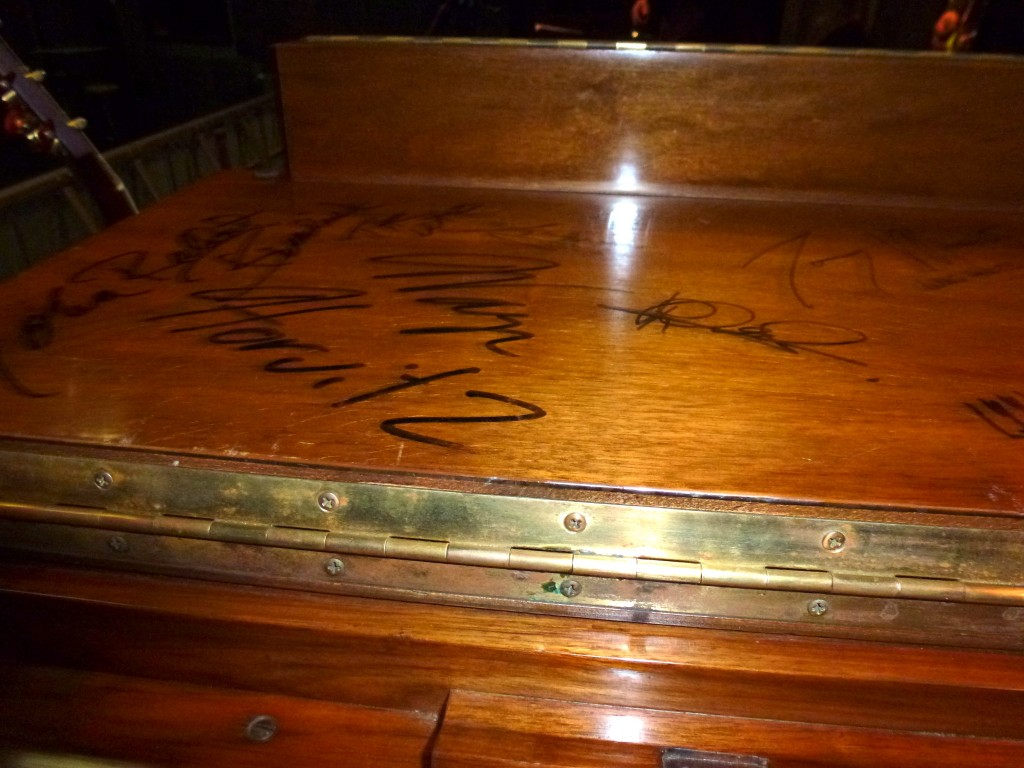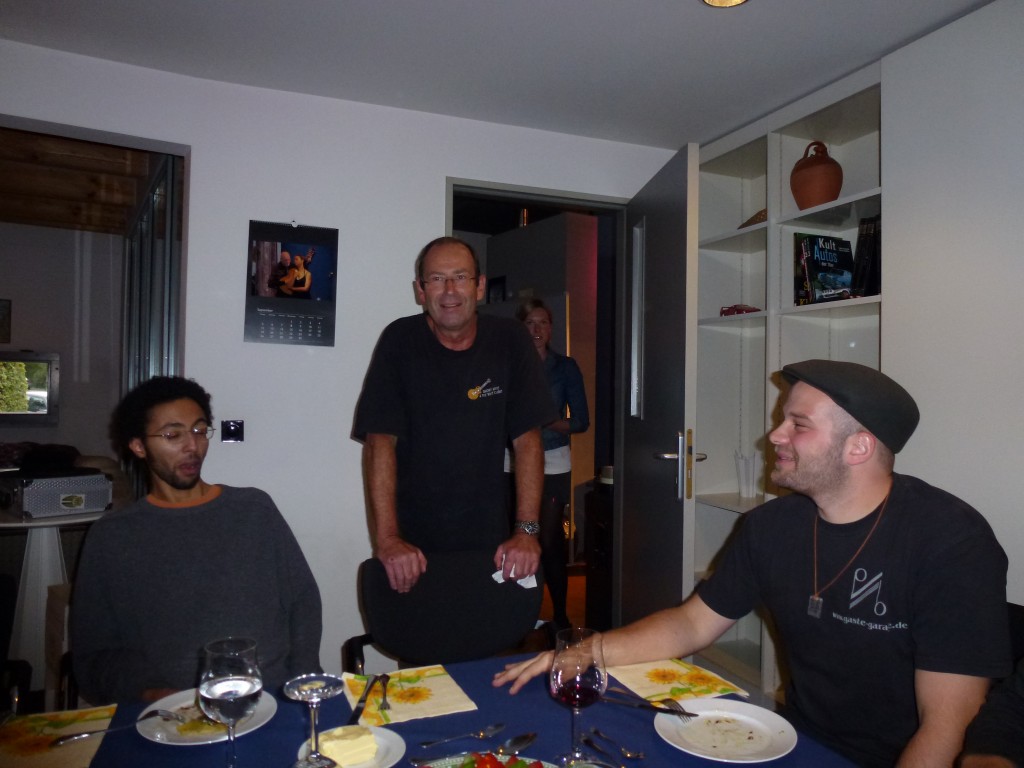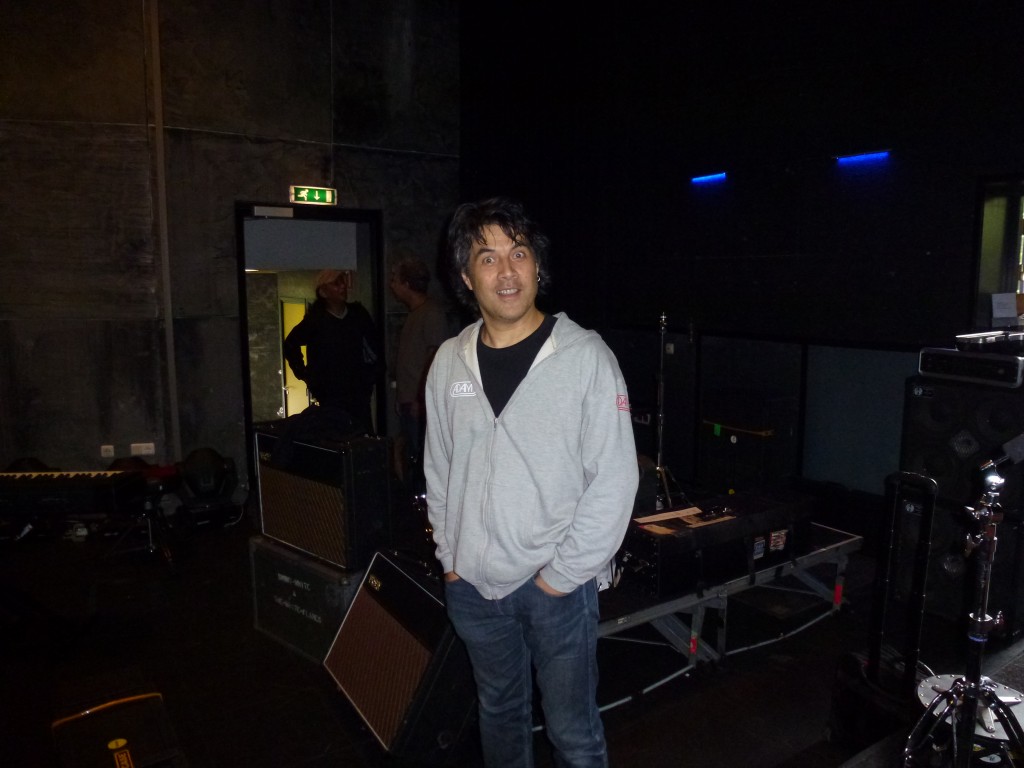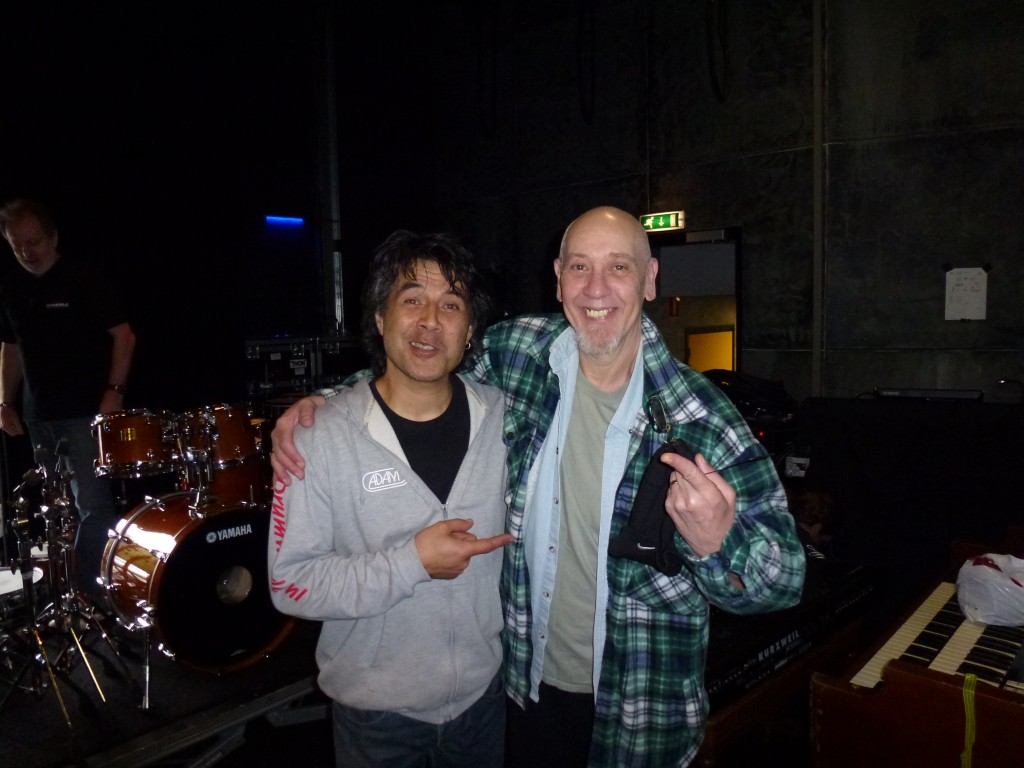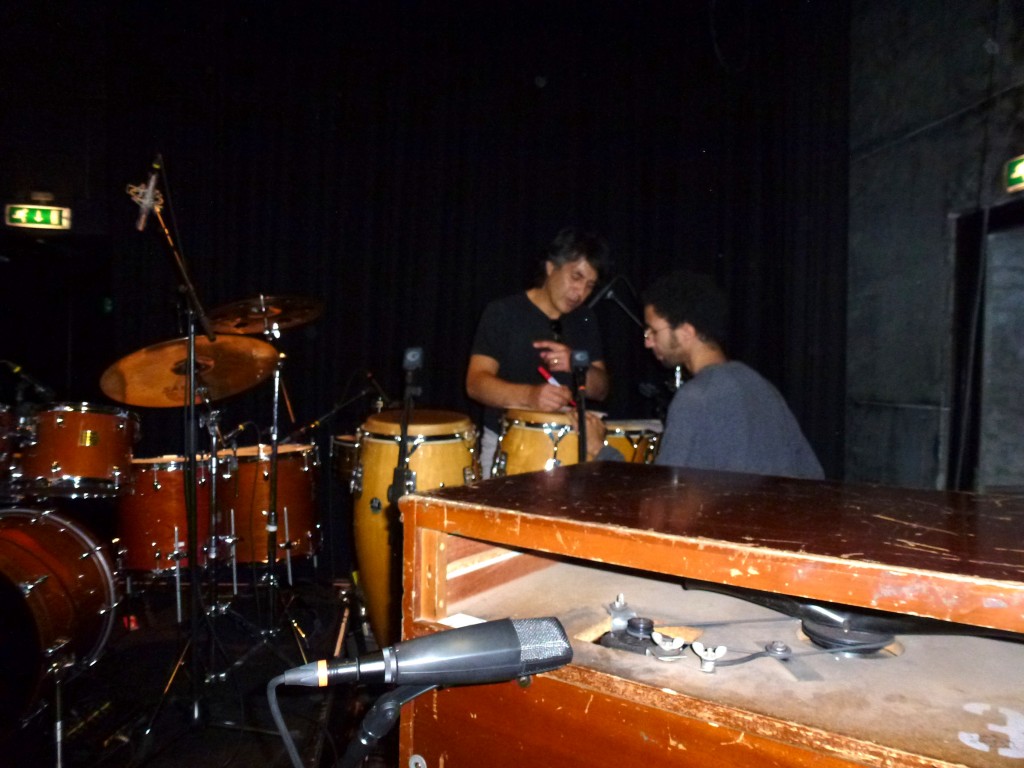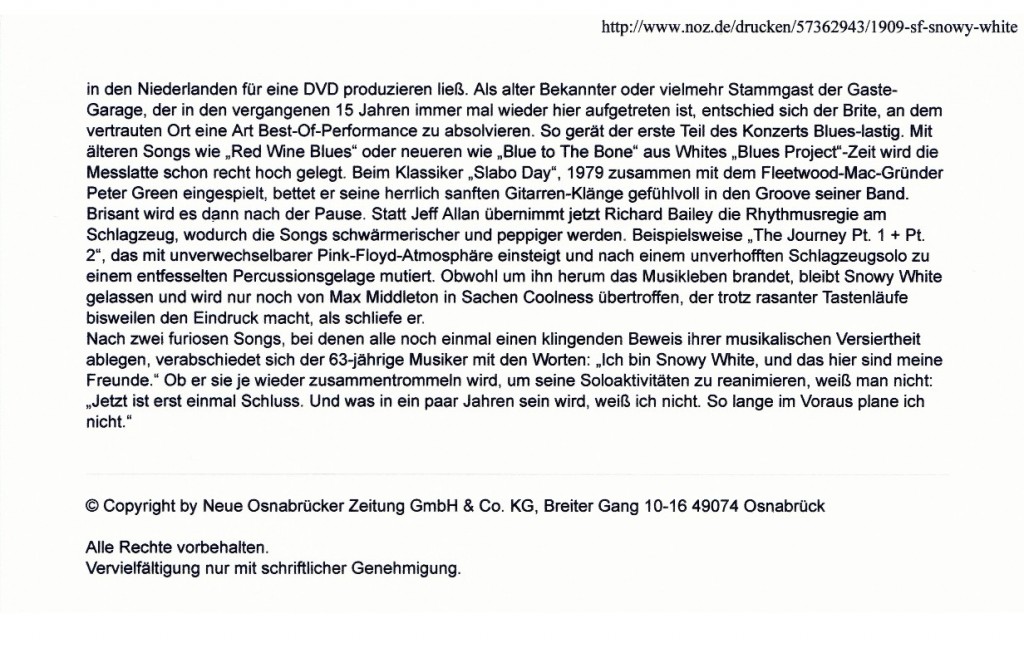 Juan sent me these 4 pics
SNOWY WHITE SET LIST- sept 2011
1) I'm Getting Ready – C……….NO RABBIT…….Ruud (acoustic/vocals), Kuma (bass) Jeff (drums)
2) Midnight Blues: Em………..RAB HAMMOND CHORDS INTRO Emin A repeat & 'SOLO'
3) I'll Be Moving On: Bm………(Shuffle version)……….RAB HAMMOND
4) Red Wine Blues: Cm…………RAB HAMMOND ? Ruud (bass), Jeff (drums), Walter (guitar)
5) Judgement Day: A…………….Rabbit (HAMMOND & PIANO) –
(copy snowy licks on piano-flyd cramer style)
6) Blue To The Bone: E……….. RAB HAMMOND WINWOOD LICKS
7) Slaybo Day: Am…………….Kuma (bass) Walter (guitar), Jeff (drums) Juan (bongos)
8) Tears In My Eyes: G……….RAB HAMMOND
Break
1) Lucky Star – : C……………RAB SYNTH RIFF & LEAD & HAMMOND ON END SOLO'S
synth riff – C Eb F G F G E C………..C Eb F G Eb F Eb Bb
Verse Chords = Csus….C….Bbsus…. Bb
synth solo 1 = 8 BARS – KEY = Amin…..end chord stabs – G13 (hendrix chord)
synth solo 2 = 9 BARS? – KEY = Amin
Snowy's End Solos Chords = Absus….Ab….Bbsus….Bb
PLAY HAMMOND ON END SOLO'S…….SONG END ON CHORD Ab sus
2) That Certain Thing – Fsharp min…RAB STRINGS & STABS D…A…E…..Bmin…Fsharp min…E
+ HAMMOND & (possible synth sax solo & chorus)
INTRO STRINGS THEN OUT UNTIL SAX SOLO
INTRO CHORDS = D….A….E….E…. Bmin….Fsharp min/Asus9….E
CHORUS CHORDS = Fsharp min….Bmin….repeat & end last round on E
3) Bird Of Paradise – C sharp min……………RAB STRING PAD
4) The Journey (parts 1 and 2): Part 1 Am, Part 2 Em……..
RAB PLAY STR SYNTH & FX INTRO & SONG
INTRO – SUSTAIN CHORD = Fmaj7(9)…with FX etc
SNOWY SOLO = Amin….Dmin7 (repeat)
BAND IN VERSE SECTION –
Amin….Dmin7….Amin….G/A 2 beats….Amin 2 beats
Amin x 4bars……/ Amin….Amin….Dmin7…. Dmin7….Amin….Amin
Amin….Amin….E….F 2 beats/G….Amin….Dmin7….E
F….G Amin….Dmin7….Emin….Fmaj7 (sustain)….Emin….F….Emin
F G Amin…..Emin….F….Emin….END = Fmaj7 (SUSTAIN)
5) Falling: Cm ……………… RAB STRING PAD, HAMMOND
CHORDS = VERSE – ||: Cmin x 2….Fmin7….Fdim7….Ab….Bb….Cmin….Cmin :|| 2 times
CHORUS – | Ab….F….Ab Bb….Cmin….Ab….Eb Bb….Cmin….Cmin |
SOLO 1 – | Cmin….Cmin….Fmin7….Fdim7….Ab….Bb….Cmin….Cmin |
CHORUS – | Ab….F….Ab Bb….Cmin….Ab….Eb Bb….Cmin….Cmin |
Ab….Eb Bb….Cmin….Cmin |
SOLO 2 – | Ab….F….Ab Bb….Cmin….|Ab….F….Ab Bb….Cmin |
| Ab….Eb Bb….Cmin….Cmin ||
| Ab….F….Ab Bb….Cmin….Cmin | Ab….F….Ab Bb….Cmin |
| Ab….F….Ab Bb….Cmin….| Ab….Eb Bb….Cmin |
END – | Ab….F….Ab Bb….Cmin….| Ab….Eb Bb….Cmin….Cmin |
| Ab….Eb Bb….Cmin….Cmin ||—–HOLD
6) On The Edge Of Something – Em – RAB HAMMOND-CLAVINET
7) Ongoing… Emin D C B Amin G D A repeat…..ENDING…./D/D/A/A…G/ /E/…
RAB SFX ON INTRO & END…. E3 to E4
SONG FX – E5 to A4- RAB LICK
E..D..E…..B..A..B
+ MINIMAL HAMMOND
8) Just Got the Blues – Am…..RAB HAMMOND? – Ruud (bass) Walter (r guitar) Jeff (drums)
9) Can't Get Enough Of The Blues G (down to Em for my solo)………..RAB HAMMOND
Encore:
(10) AT THE CROSSROADS – KEY verse – A min – marimba
KEY chorus – G – hammond
RAB PLAYS MARIMBA RIFF IN VERSE – funky notes – / a a a / e f sharp c d / a
RAB PLAYS HAMMOND IN CHORUS – notes – / G G A / G G A / F F G / F F G / CC D….Bb Bb C….F F G….G G A /
END SOLOS CHORDS – / G F….A / no 5th
(11) JUST A MAN – KEY – C min
RAB – HAMMOND BLUES LICKS